Team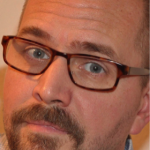 Jan L. Neumann is working as Head of Legal Affairs and Organization at the North Rhine-Westphalian Library Service Centre (hbz) in Cologne, Germany. He studied law, economy and systems thinking and has more than 15 years of experience within international project management for different publishing houses and libraries. He is a member of the German Commission for UNESCO and its education expert committee. Since 2013 he manages the OER World Map project, which is funded by the William and Flora Hewlett Foundation and aims at providing the most complete and comprehensible picture of the global Open Educational Resources (OER) movement so far. He can be followed as @trugwaldsaenger on Twitter.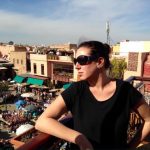 Javiera Atenas is an Information Scientist with a PhD in Education and associate researcher at the University of Barcelona and the Latin American Initiative for Open Data. She is a Senior Fellow of the Higher Education Academy - Advance HE and has co-led the Open Education Working Group for Open Knowledge International, and is a co-founder of the Open Education Policy Lab. She has worked in Europe, Latin America and the Middle East as academic and researcher and advising universities on policy and curriculum development in openness to education, science and data. She is @jatenas on Twitter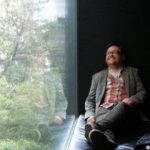 Leo Havemann is a Digital Education Advisor at University College London, and a postgraduate researcher in open education at the Open University (UK). He co-ordinates the ALT M25 Learning Technology Group, is a member of the Advisory Board of the Open Education Working Group and is a co-founder of the Open Education Policy Lab. His previous roles have been in educational technology, libraries, and industry, as well as teaching in higher education. He is @leohavemann on Twitter.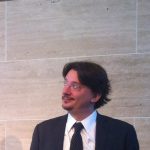 Fabio Nascimbeni works as Assistant Professor at the Universidad Internacional de la Rioja (UNIR), where he holds the Telefonica Chair on Digital Society and Education. He holds a PhD in economics and is a Senior Fellow of the European Distance and eLearning Network (EDEN), a member of the Advisory Board of the Open Education Working Group, a fellow at the Centro de Estudos sobre Tecnologia e Sociedade of the University of Sao Paulo (USP) in Brazil and at the Nexa Centre of the Politecnico di Torino. He can be followed as @fabionascimbeni on Twitter.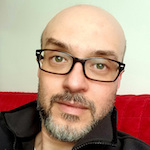 Santiago Martín is a BA in Library and Information Science and in Media Production. He currently works at UCL Library Services, is a Community Lead at the Open Knowledge Open Education Working Group and member of the European Network of Open Education Librarians. Santiago is interested in information ethics and openness, offers support to early career researchers and educators into opening up their research and pedagogical resources and is a Free and Open Source Software advocate. He is @_stmartin on Twitter.